Life and death of outsider artist Antonio Ligabue, the "Italian van Gogh"
The play tells the true story of Antonio Ligabue, who grew up in Switzerland and was expelled to Italy after the First World War at the age of only 19. Not knowing any person nor the language, he lived by himself and was called the "village idiot". No one knew that one day, he would become one of Italys most well-known artists, the "Italian van Gogh".
A KISS - ANTONIO LIGABUE was written and directed by the award-winning Italian theatre maker Mario Perrotta. The English premiere with the Swiss actor Marco Michel was received enthusiastically and won the award as the "Best International One-Man Show". Michel impersonates the Swiss-Italian painter Antonio Ligabue "with stunning intensity".
Marco Michel immerses himself in Ligabue's past in the play. He draws large-sized portraits with which he enters into a dramatic dialogue. Thus the drawings become co-players on stage and the audience becomes a witness of a misunderstood person. Ultimately, the question arises of the real or alleged craziness of outsiders - or of a society that marginalizes people.
Press Reviews & Audience Feedback
"A Masterstroke."
Newspaper "Thuner Tagblatt", 28. Feb. 2018
"An impressive evening. Thrilling."
Award winner Walter Andreas Müller, actor
"Unique. An exceptional talent."
Award winner Sibylle Birkenmeier, actress and comedian
"Excellent. Gets under your skin."
Producer Senta Berger, PROFILE-Productions
"Of breathtaking intensity. A must!"
Award winner and theatre legend Bernie Schürch, founder of the internationally acclaimed theatre company "Mummenschanz
"Standing ovations for a thrilling performance."
Newspaper "Sarganserländer", 2. Nov. 2015
"Like a maelstrom."
Newspaper "Berner Zeitung", 24. April 2017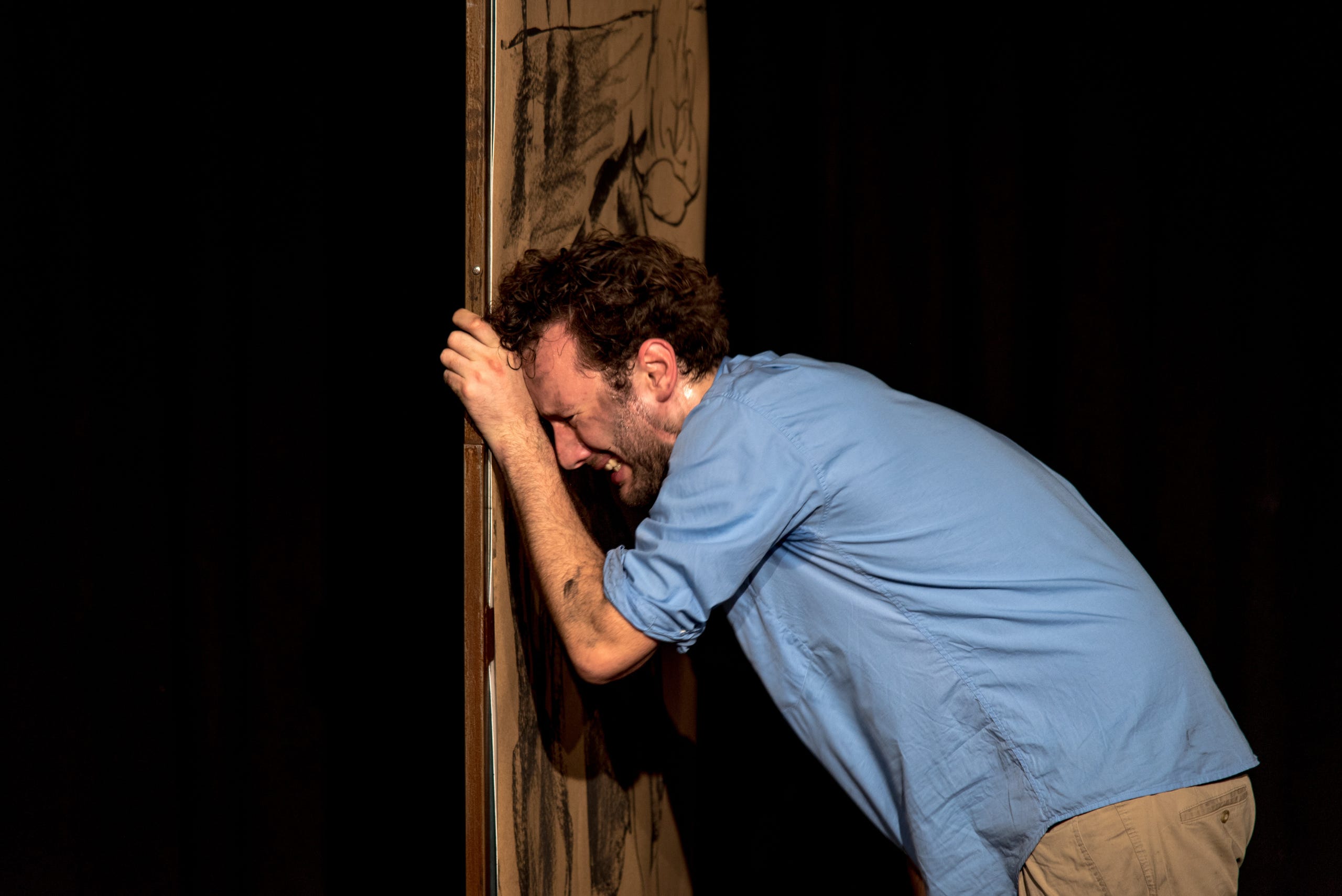 About Marco Michel
Marco Michel was born in Switzerland and studied acting the University of Music and Performing Arts in Munich, Germany. Different projects led him to work and/or perform in different countries, including Germany, Switzerland, Italy, Russia, China and Iran. He works for theatre, film and TV and with great artists, such as Robert Wilson, and was chosen by the acclaimed Italian author and director Mario Perrotta for his trilogy about the Swiss-Italian painter Antonio Ligabue. Marco Michel's performance in the monodrama "A Kiss: Antonio Ligbaue" was recieved enthusiastically. Marco Michel lives in Berlin.
He can be contacted via mail: info(at)marcomichel.com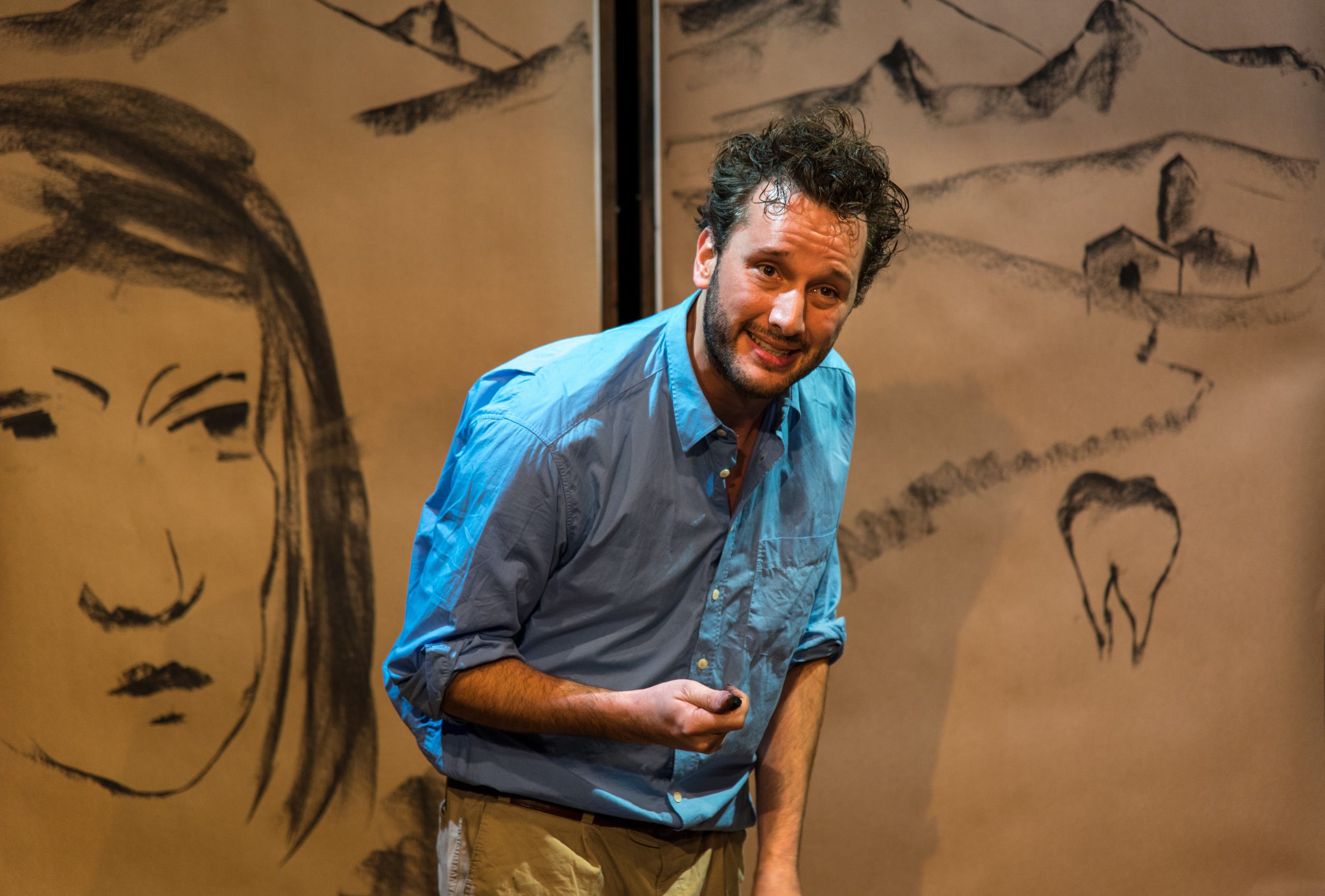 Thanks to my sponsors:



Henrietta Bander and Patric Raemy
Véronique Anne Botteron
Matthias Brüstle
Monika Degen
Annette Flury
Linda Geiser
Peter und Ingrid Hirni
Erich Imbach
Pascale Imbach
Ueli Käser
Barbara Kleiner
Claudia and Beat Michel
Katrin and Ernst Michel
Simon Michel
Michael Schenk
Marco Schneiter
Hans Swierstra
Catherine Walter